Belgian-style Brown Ale
ABV: 6.0% IBU: 18
Rich chocolate toastiness, citrus, spice and dried fruit. An addition of coriander creates a layer of complexity. Fossil Cove's most popular offering.
American Pale Ale
ABV: 5.5% IBU: 35
Notes of citrus, white grape, caramel and toast. Our most popular Pale Ale, well balanced and suited for any Ozark adventure.
India Pale Ale
ABV: 6.0% IBU: 75
Notes of grapefruit, citrus, toast, toffee, caramel and orange bitters. A refreshingly bitter hop character pairs with caramel malts for a decidedly delicious creation.
American Blonde Ale
ABV: 4.7% IBU: 8
Light, fruity, crisp, bready and refreshing. Our lightest offering has pleasant juicy fruit notes and a fresh bread character. Crisp, refreshing and drinkable.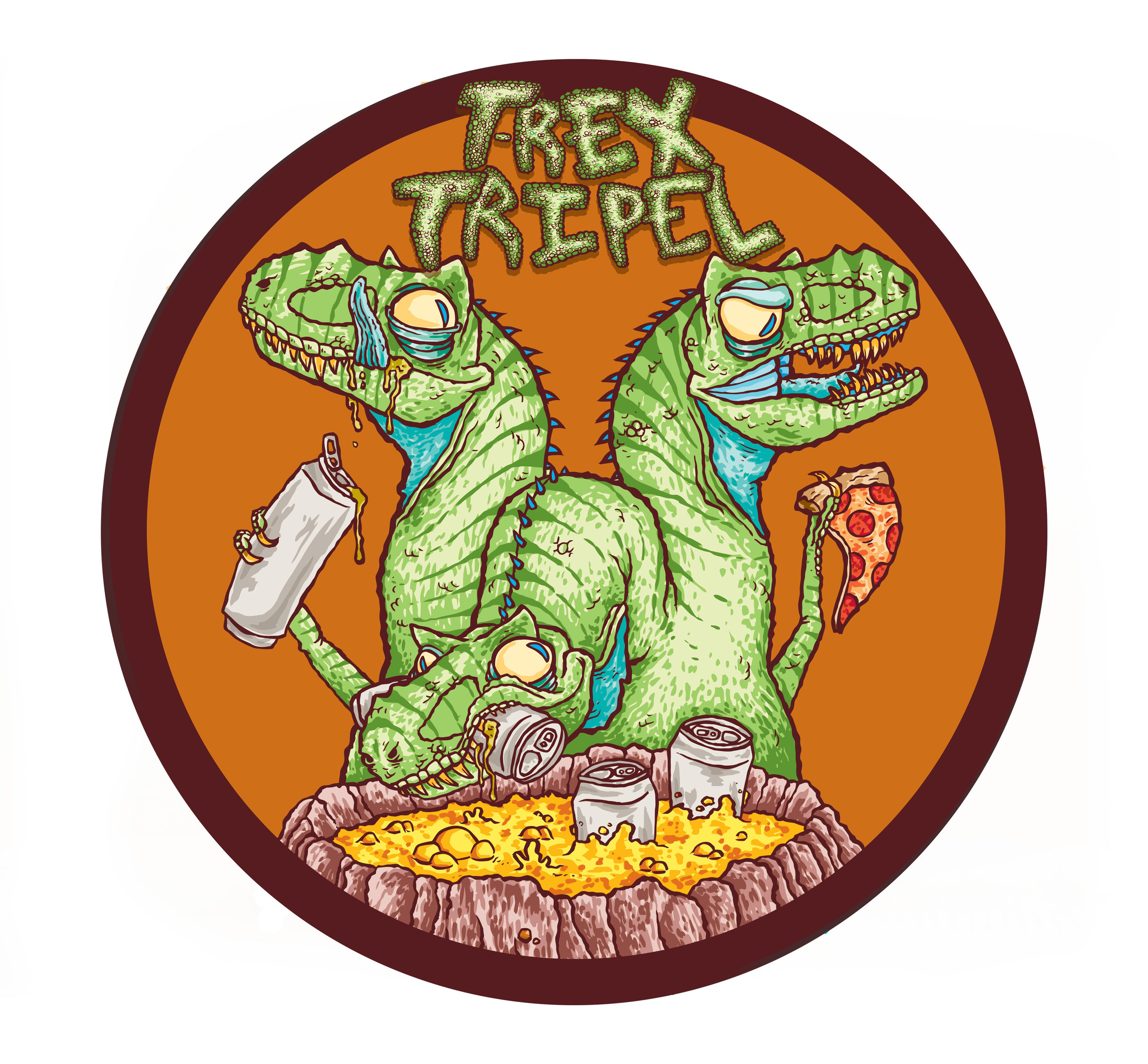 Belgian-style Tripel
ABV: 8.0% IBU: 28
Sweet notes of banana, marshmallow, fruit and subtle pepper. Our take on a Belgian-style Tripel has become a cult classic in Fayetteville, available at the Tasting Room and limited distribution.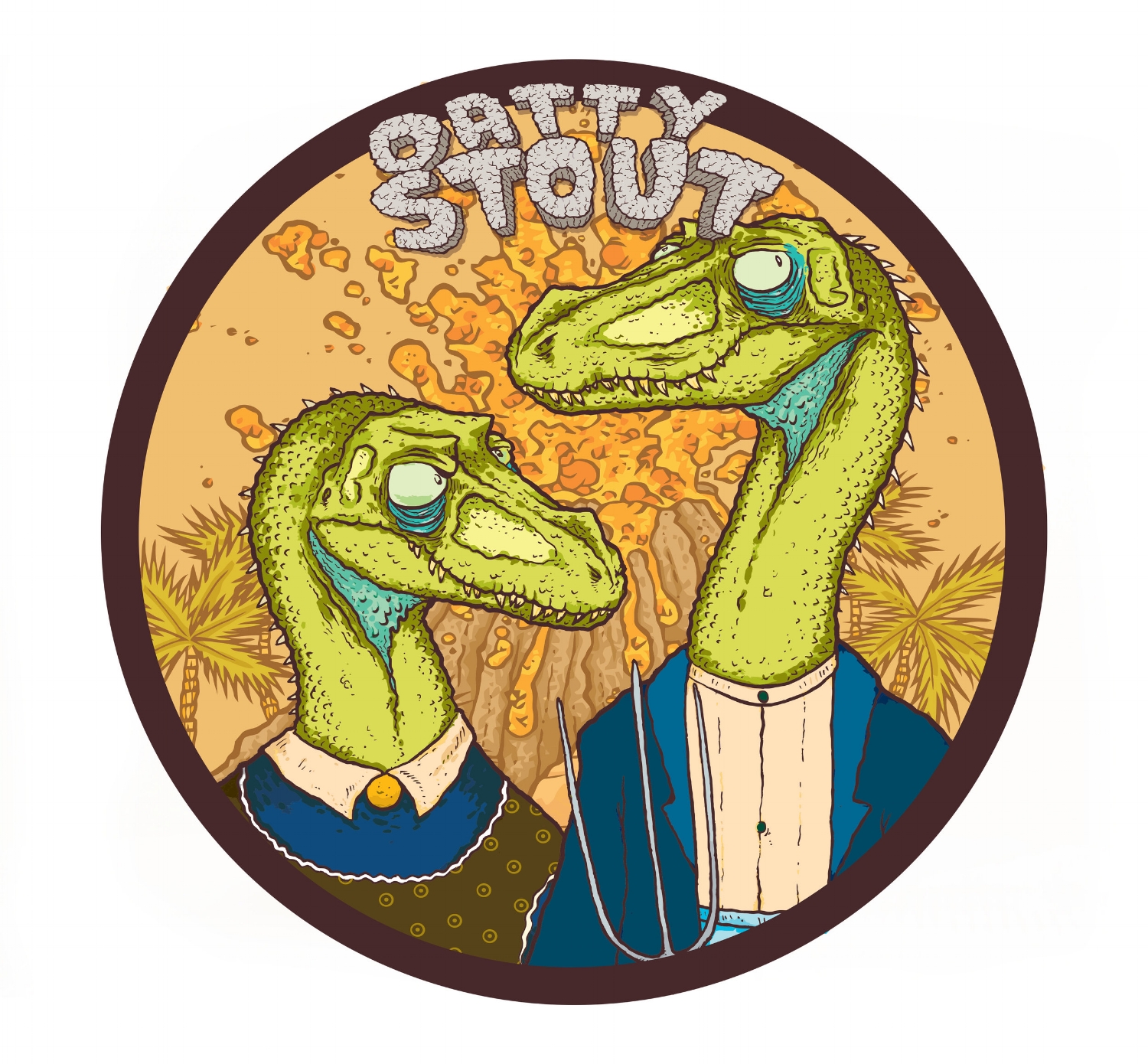 Oatmeal Stout
ABV: 6.9% IBU: 25
Rich, dark, roasty, with notes of chocolate and a subtle creaminess. A velvety body with a full mouthfeel. Perfect for a cool Arkansas evening.
SEASONALS
Available in six packs and draft across Northwest Arkansas our seasonal offerings reflect the region and our favorite adventures.
IPA brewed with wheat
ABV: 5.5% IBU: 50
Spring Seasonal. Tangerine, citrus, sourdough bread and a subtle sweetness. A hazy IPA brewed with wheat, well balanced and refreshing. Perfect for sipping your way down a cool Ozark river.
White India Pale Ale
ABV: 5.5% IBU: 65
Summer Seasonal. Notes of stone fruit, citrus, strawberry, saltine and white flour. Brewed with wheat for color and body, The Whizzle is light and refreshing with a hoppy punch. An IPA that cuts through the summer heat.
Black India Pale Ale
ABV: 5.5% IBU: 65
Fall seasonal. Notes of cacao, pine, citrus, grapefruit, floral and coffee. The Blizzle marks the transition from summer to fall with a roasty malt character and plenty of hops to go around.
India Pale Ale brewed with coffee
ABV: 5.5% IBU: 65
Winter Seasonal. Notes of roast coffee, milk chocolate, mulling spice, berries, fruit and toast. An IPA brewed with Onyx Coffee Labs Ethiopian Hambela Buku beans. A unique blend of delightful roast coffee pairs with distinct American hops.
Saison
ABV: 4.5% IBU: 10
Released every June to celebrate our Anniversary! An easy drinking, super refreshing Saison perfect for summer adventures in the Ozarks.
Limited edition, available at the Tasting Room and select Northwest Arkansas craft beer bars and liquor stores.
Evolution Series: T-Rex On Peaches
Barrel Aged Belgian-style Tripel with fruit added
Notes of candied peach, oak, banana, vanilla, and stone fruit.
We take our T-Rex Tripel, add the freshest Ozark grown peaches we can find and put them down for a nice long winter nap (Sept-May) in bourbon and wine barrels. Available mid-May.
Visit the Tasting Room to experience the largest selection of year round, seasonal and experimental offerings. Open 7 days a week in Fayetteville, AR.